Features Overview
ChurchBox has lots of features so this page has been designed to give you a quick overview of the main ones.
We offer a fully managed service so we will help you get set up and will spend time showing you how the system works. You can call or email us as often as you like if you need help with the system.
The best way to understand what ChurchBox can do is to set up your
free online church address book
.
You can then also have a free 30 day trial of the rest of the features.
Free Online Directory (for all Christian churches)
An easy online system that helps you keep track of your member's data.
Individual profile page and log in for each member
Members update their own information
Track existing members and new people as well as event participants
Option to group users so they receive relevant messaging and information
Members have full control over their privacy settings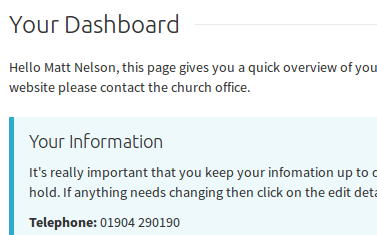 Event Management
Create events which users can register for. Add customs fields, allow delegates and download the registrations in Excel!
Create events such as your church weekend away or a kids holiday club online
Design your own custom fields for the sign up forms
Easily allow users to book their whole family or groups on
Option to make events available for all to view and sign up, or members only.
Download the booking registration and meta data in excel!
Option to set booking opening date, event capacity allowance
Option to add additional pages to your event such as itinerary or accommodation details
Read More...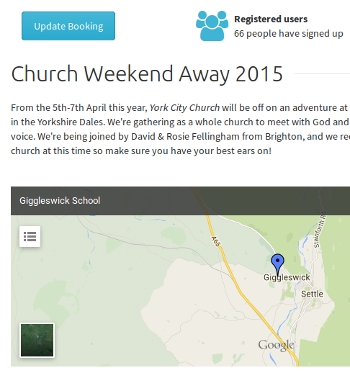 Rota System
An intelligent and highly customisable rota system that can be adapted to suit the needs of any church.
Flexible rota template system
Manage teams using the "groups" module
Members can arrange their own swaps
Create as many rotas and rota types as you need
Allows members to input their availability
Share Rota jobs across different rotas
Smart rota allocation
Control your reminder emails which can be set for each rota and job.
Read More...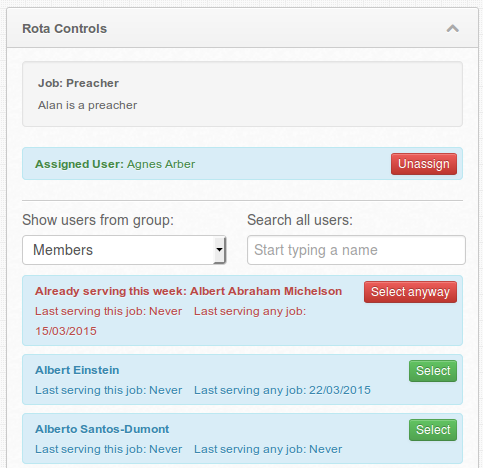 Communicate
One place to help you manage all your communications with your church community.
Send out church news, event information, notices etc to your church
Personalised email templating system
Include tags to insert users info
Send emails to groups, event participants, directory users or a custom list
Easily add attachments to emails
Use a WYSIWYG editor to style your HTML emails
Copy, edit and share your existing communications
Easily send emails on behalf of someone else and choose where the reply will go to
Internal messaging system to chat to other online users. See who is online at any point.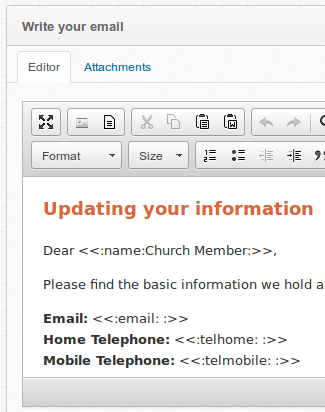 Groups
The groups module will help you easily organise and sort your church members.
Add users to groups manually or create dynamic groups that add users automatically.
Create as many groups as you need for your church e.g. small groups, students, youth
Each group can be seen on a map so you can see how they are distributed over the city
Create public facing groups that members can choose to join
Add custom fields that are required when a user is joining a public group. The information can be viewed and downloaded in excel from the admin area.
Create personal groups that only you can see.
Each group can be used throughout ChurchBox such as in the communicate and rota system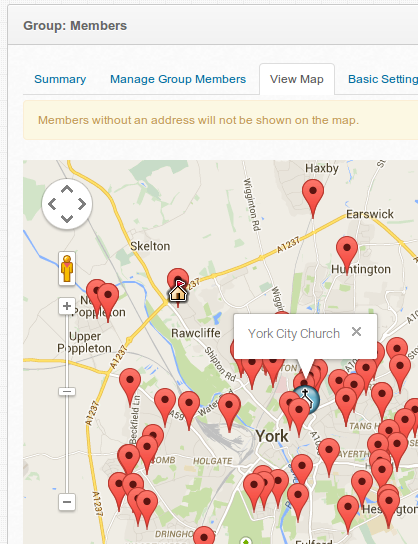 Custom Fields
Every church is different so the custom fields module lets you store the information that you need.
Create as many custom fields as you need
You decide if the field is only available to admin staff or if the user can fill it out.
Over 9 variations of Custom fields: text boxes, drop downs, checkboxes, multi-select boxes, text areas, a colour picker or a DOB or Date box.
Custom fields can be used to generate dynamic groups.
Set permissions on a custom field so only certain user roles can view the information. Useful for child protection or sensitive information.
Option to set the visibility of a field based on what is selected in another field.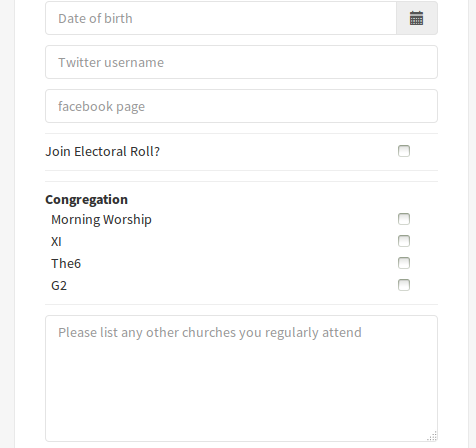 Security and your Data
We see the protection of your data as one of the most important parts of our Service. To see some of the measures we have put in place have a look at our Security Overview page by following the link below.
Security Overview...
GDPR Information...