In order to edit a rota, click into it & you should see the option to 'Edit Rota'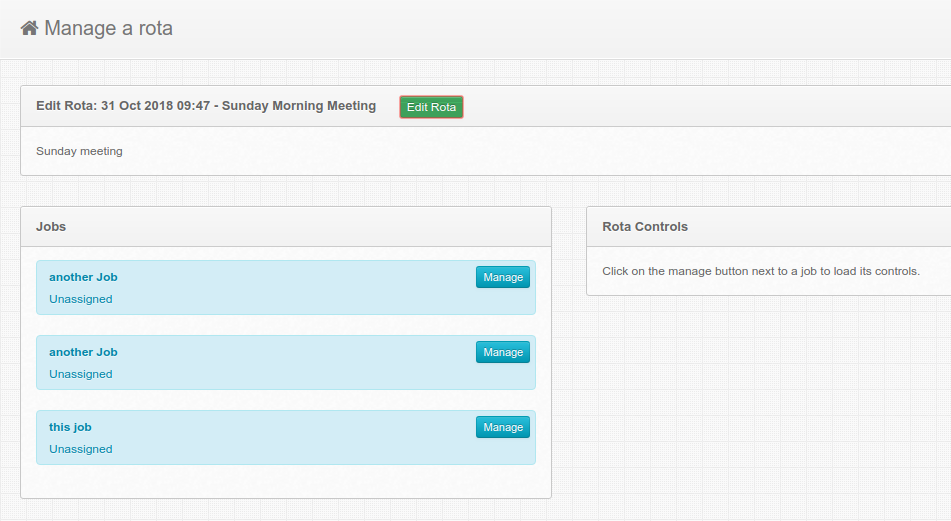 Clicking 'Edit Rota' will slide down the edit options for the rota.
You can update the date and time of the rota using the date-picker. You can also add a custom message that will be visible on reminder emails & on the front end of your ChurchBox instance.

By default the custom message will be displayed on the frontend view of a rota, in the reminder emails, in the rota grid, & in rota downloads.
In order to display the custom message on user's iCal feeds the option needs to be enabled on the edit or create pages of the rota template.
A example of the custom message on the rota from the front end of ChurchBox: