In Outlook (web)
Add your ChurchBox iCal feed to your Outlook calendar on the web.
To add the feed to your Outlook calendar, click on 'Add calendar' above your calendar.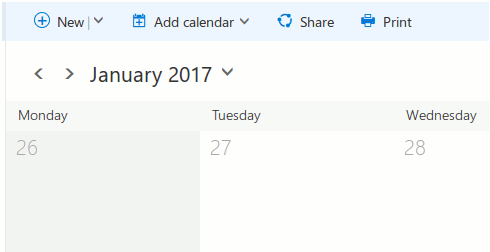 And select 'From Internet'.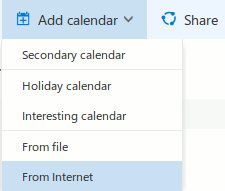 A popup will open asking you to enter a link to your calendar. Paste in your ChurchBox iCal feed URL here. Give your calendar a name e.g. 'My Rotas'.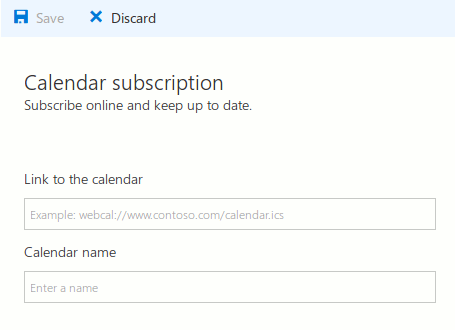 Click on the save icon and the feed will be added to your calendars.
You'll be able to see it in the list of calendars on the left.