ChurchBox Tutorials

- Marking Attendees
Marking Event Attendance
ChurchBox has a tool to help you manage attendance of events.
In the Admin area, click on 'Events' from the left hand navigation.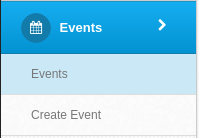 On this index page, find your event and click on the 'Attendance' button in the same row.

You'll see a table containing the people who have registered for the event. (Shown here on a mobile view)
Here you can search for a name my typing in the filter and also order by first or last name.
Marking a person as attended is a simple as clicking the mark button.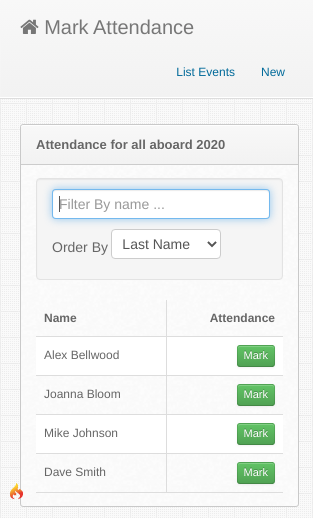 Marking a person as attended will show an 'Attended' badge and reveal the 'Un-mark' should you need to undo the action.