ChurchBox Tutorials

- Limited capacity event
Create an Event with a limited capacity.
In the Admin area, click on 'Create Event' from the left hand side Dashboard navigation.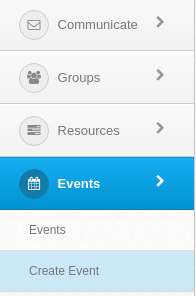 Fill out all of the relevant fields on the create page and click "Create Event"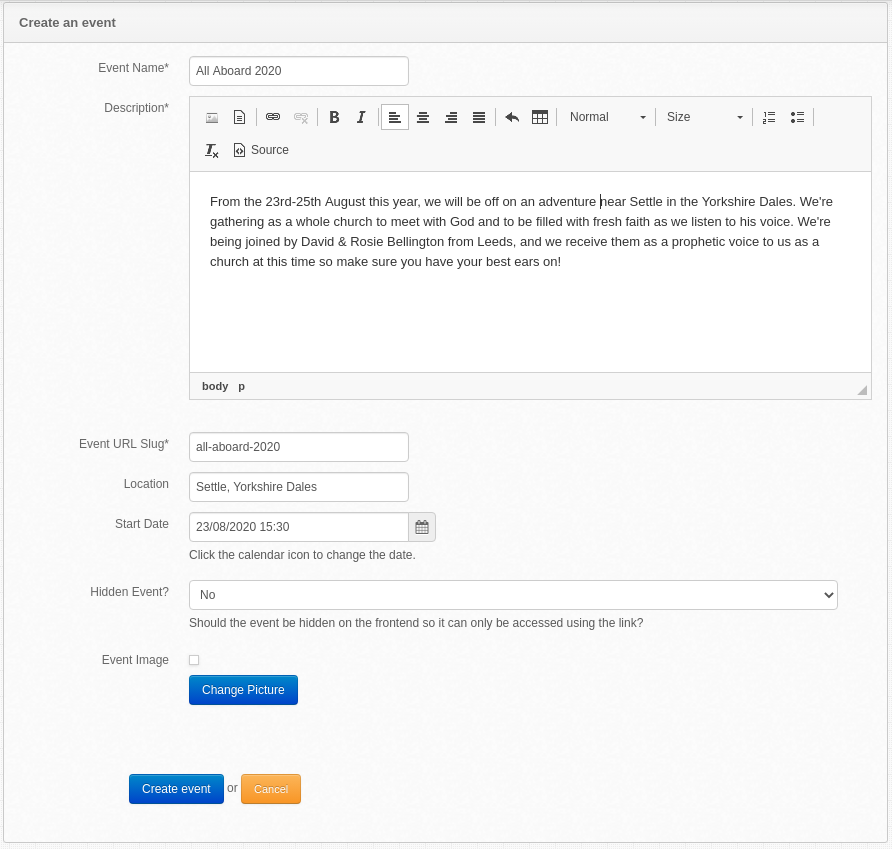 You'll be redirected to the edit page for your new event. In order to set the capacity of the event, you'll need to click on the "Advanced Options".

On the Advanced Options page, set a limit on the number of attendees by updating the 'Spaces Available' field and then click on 'Update Event'